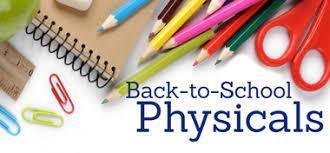 Back-to-School Physicals & Immunizations
Staunton School District
Monday, July 12, 2021
Back-to-School Physicals and Immunizations
The Macoupin County Public Health Department mobile health unit will be at Staunton Schools offering back-to-school physicals and immunizations.
Date: Monday, August 2nd

Time: 9:00 AM - 1:30 PM

Where: The mobile health unit will be in the H.S. Parking Lot

Please call 217-839-1526, ext. 1 to make an appointment with the Health Department.
Check out this link for more information on 2021-2022 Health Requirements: https://www.stauntonschools.or...