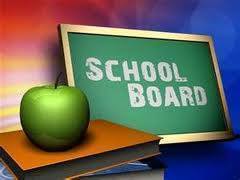 Board to Explore Adding School Resource Officer During July Meeting
CUSD #6
Wednesday, July 17, 2019
The Staunton CUSD #6 Board of Education will hold its' regular meeting on Wednesday, July 17, 2019 at 7:00 p.m. in the Unit Library. During the meeting the Board will listen to a presentation from legal counsel, Susan Nicholas of Robbins Schwartz regarding roles and responsibilities of school resource officers as well as considerations for intergovernmental agreements with local municipalities.
In other items for action the Board will review the year end financial summary for the District. Purchases and infrastructure work for a career pathways STEM lab with emphasis on welding technology will be considered.
To learn more about these items and more you may view the agenda,agenda notes, and supplemental documents via the District website.