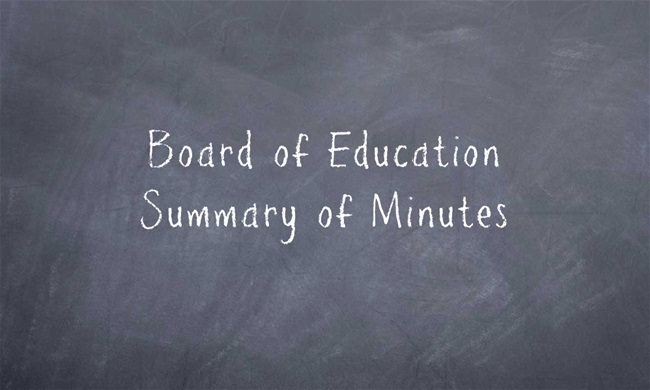 District to Explore Expansion of Vocational Offerings Among Items Discussed During June Meeting
CUSD #6
Wednesday, June 26, 2019
During the regular meeting of the Staunton CUSD #6 Board of Education held on Wednesday, June 19, 2019, the Board approved an intergovernmental agreement to form the Southern Macoupin Consortium for Innovation and Career Pathways. The school districts of Staunton, Carlinville, Southwestern, Gillespie, Mt. Olive, and Bunker Hill have formed the consortium to explore the expansion of career and technical education programming. The districts will explore what equipment, personnel and materials will be required to implement career and vocation training options, and whether future capital improvements or additions may be required of existing buildings, as well as the possibility of constructing new facilities. "We are in the early stages of exploring how we as neighboring school districts can work together in partnership with our community collage to expand and enhance CTE offerings for our students," said Superintendent Dan Cox. "Career pathways is an important step for us and we must look at how we design our high school programming to prepare students for their futures, whether that be college, trade school, military, or directly to their chosen career, we want to prepare them for success," Cox added.
The Board approved an intergovernmental agreement with the Macoupin County Health Department to provide therapy services at 1.5 days per week throughout the school year. "Culture and Climate is one of our top District improvement priorities. Within that is the area of social emotional well-being for our students," said Superintendent Cox. The District is two years into a three year path of becoming a trauma informed district that understands Adverse Childhood Experiences and engages in Trauma Informed Practice. Cox stated, "Our faculty and staff has worked incredibly hard over the past several years and it is evident they care very deeply for our students. We are excited to partner with our health department to continue to build supports within our schools for the well-being of our students and staff."
In other action items the board approved insurance renewals, an LED lighting project at Staunton Elementary/Junior High, and a baseball field maintenance project. Under personnel action the District welcomes the new SHS Guindance counselor, Shannon Lickenbrock, and approved fall coaching appointments.
To learn more about these and other action items please see the summary of minutes on the District website.