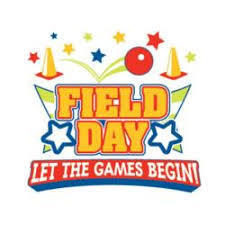 Field Day
Nancy Werden
Monday, May 20, 2019
Good Afternoon Staunton Families!
Tomorrow, Tuesday, May 21 is Field Day for grades K-4. Here are a few tips we wanted to share so your child is prepared for a fun filled day of events:
1. Bring a sack lunch and drink (unless you pre-ordered from the cafeteria).
2. Bring a LABELED water bottle to take from station to station.
3. Wear tennis shoes, socks and sunscreen-no flip flops and send a container of sunscreen if you would like.
4. Hats and sunglasses optional.
We are looking forward to a great day!
Thank you!
Mrs.Werden